Asthma in Nebraska
If you or someone you care about has asthma, you know the challenges. It can interfere with sleep, exercise and quality of life. Asthma flare-ups can result in missed school and work, emergency room visits and hospitalizations. Asthma can even lead to death. Unfortunately, Nebraska is doing poorly when it comes to these challenges for patients with asthma in our state.
Prevalence
Nebraska has a low prevalence of asthma. This means that there are fewer people with asthma per million people in our state than many other states and in the U.S. as a whole.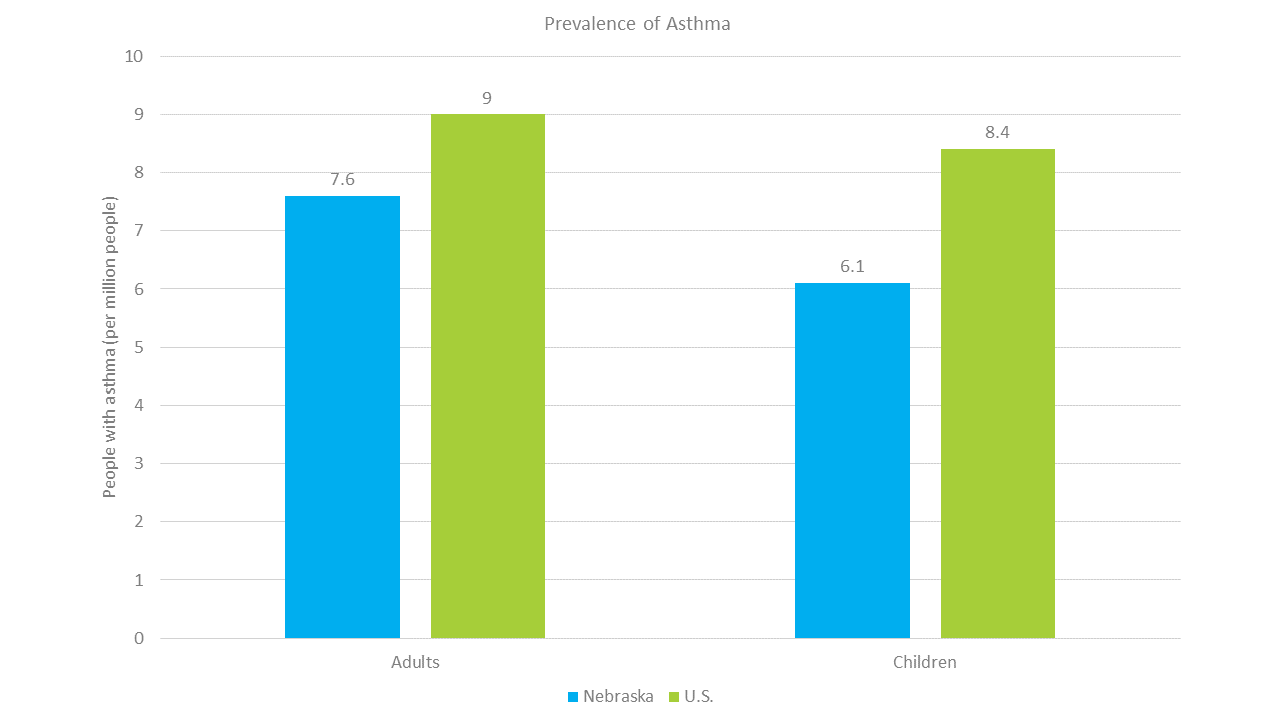 Asthma Death Rates
Although Nebraska has a lower prevalence of asthma, we have had consistently higher death rates than the U.S. as a whole for over 20 years. Nearly 800 adults and children died from asthma in Nebraska between 1995 and 2016.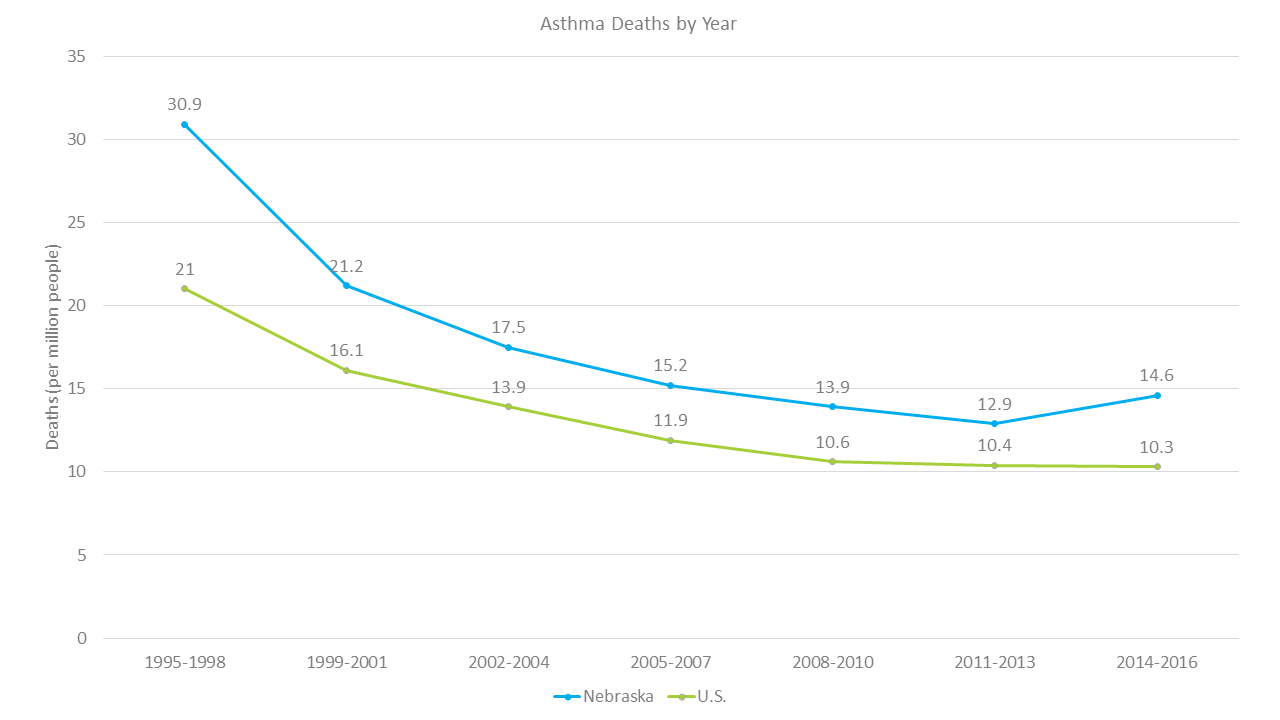 Asthma Deaths by Race/Ethnicity
Non-white Nebraskans are more likely to die from asthma than White Nebraskans. There were twice as many deaths per million Black Nebraskans than there were per million White Nebraskans. Death rates are also higher in Asian and Native American Nebraskans.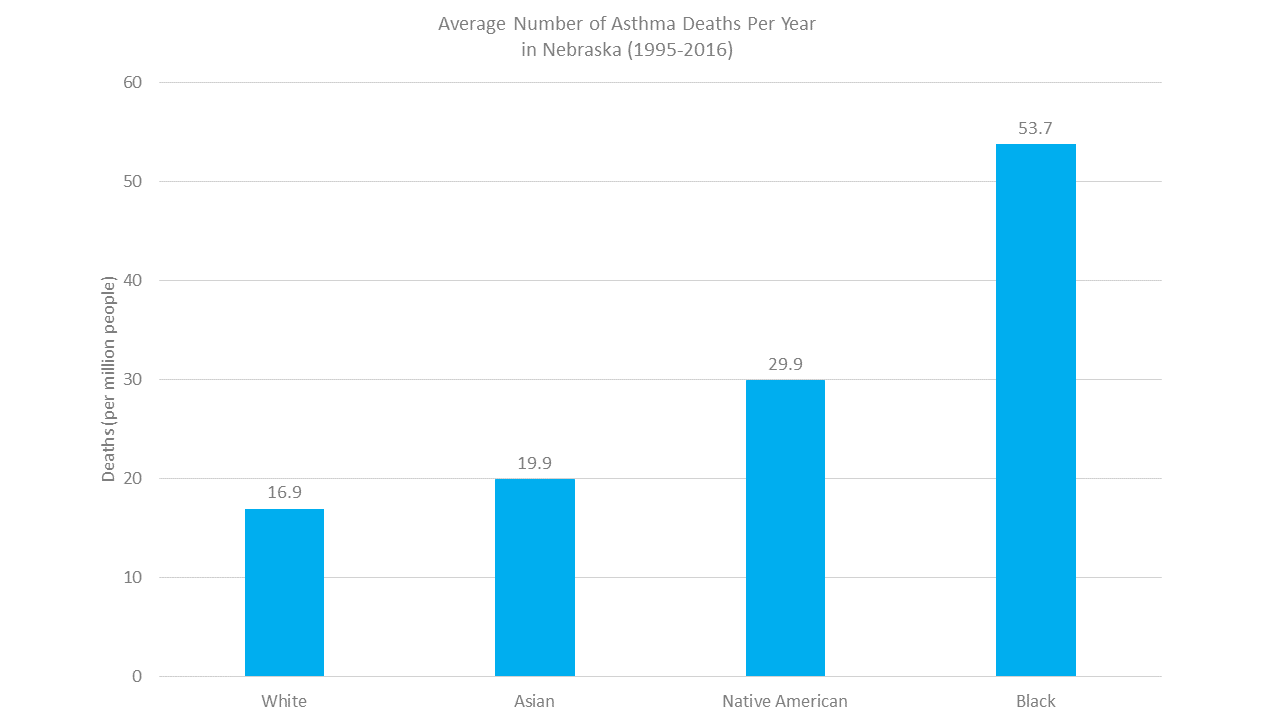 Asthma Deaths by Location
Certain areas in Nebraska have higher death rates from asthma. These are highlighted in red on the map below. This includes areas reporting to the Douglas County, Northeast Nebraska, Southeast District and Loup Basin Public Health Departments.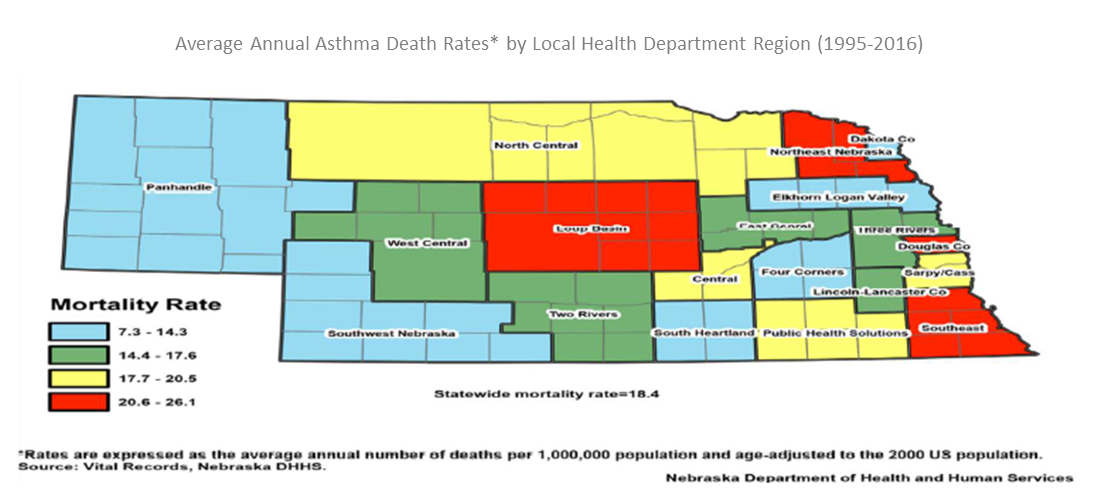 Emergency Room Visits and Hospital Stays
There are far more ER visits and hospital stays for asthma in Nebraska than the goals for Healthy People 2020, an initiative of the U.S. Department of Health and Human Services.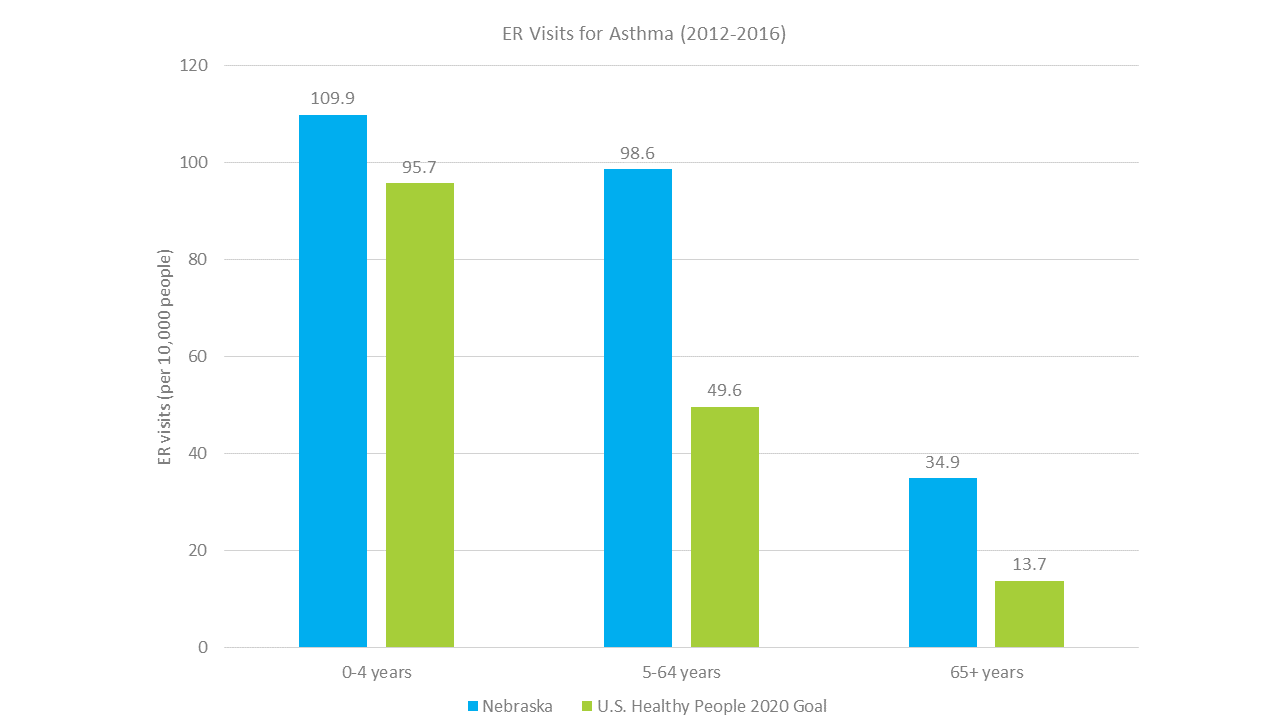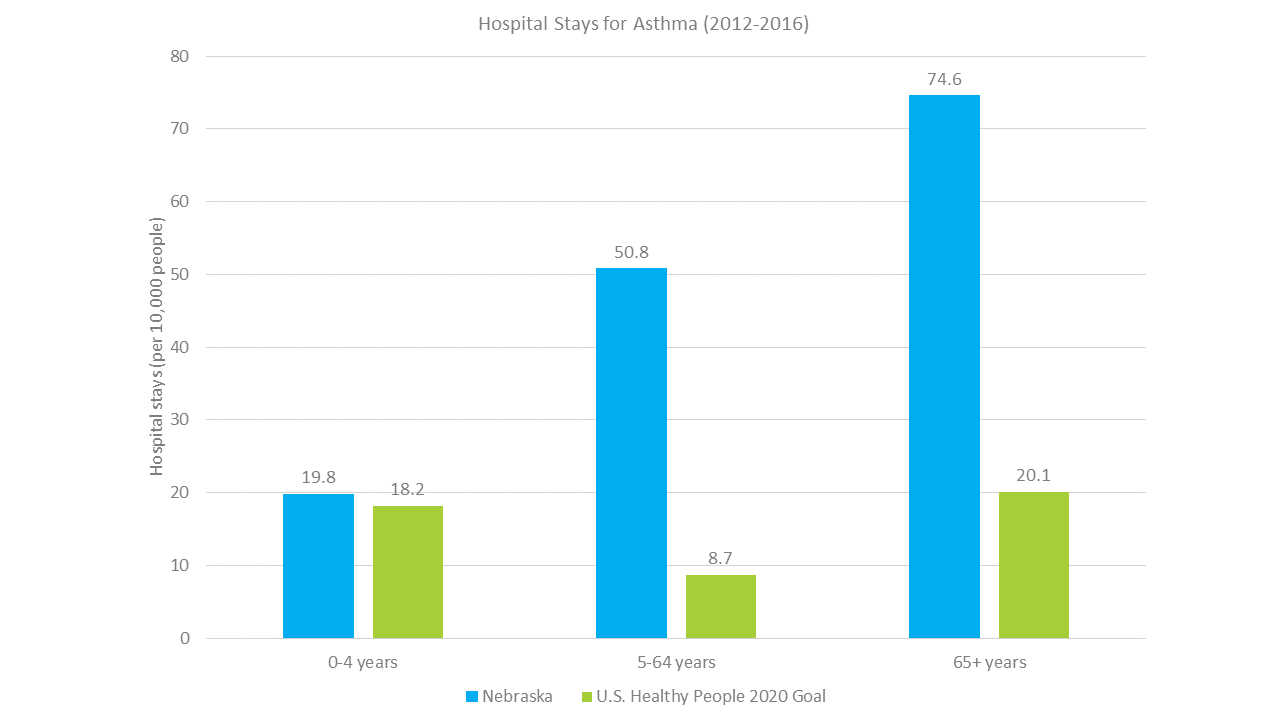 Omaha
In 2019, Omaha ranked in the top 10 most challenging places to live with asthma in the Asthma and Allergy Foundation of America's Asthma Capitals Report. This ranking was based on asthma prevalence, asthma-related emergency room visits and asthma-related deaths. You can read the full report here.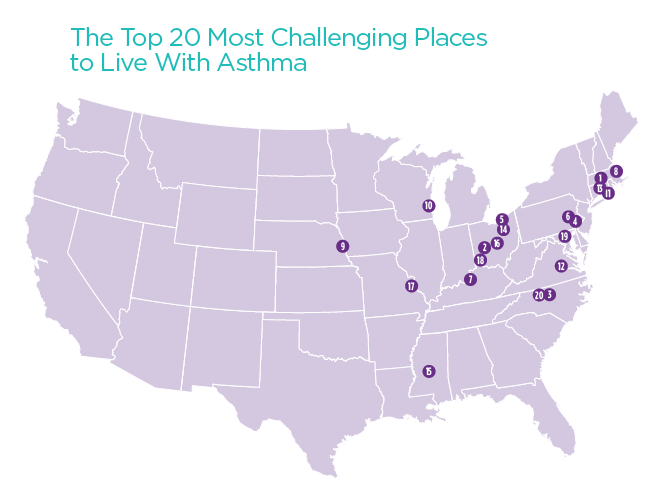 **All data courtesy of the Nebraska Department of Health and Human Services, unless otherwise noted.